Tune to 107.1 fm on your radio dial in Las Vegas.
Call  1(605) 477-2857 on ANY telephone. That includes desk phones or Cell phones.
Go to www.kiyq.org and click on any the home screen rotating photos.
United Kingdom 443303326422
Australia 0280725152


Listen on TuneIN below

Additional U.S. numbers coming soon!
If you need more info, please email: munari@msn.com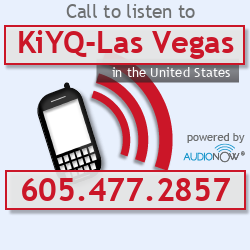 ---

Under Construction